The latest home trends make for the greatest results
When you're thinking of your new build or renovating your existing home, it makes sense to keep your eyes open for special trends and innovations.
It's even more important to keep an open mind for selecting the right options for your home. What you may not think will work for you and your taste can be one of your favourite additions down the track.
You don't necessarily have to make one of the trends something that requires slab scissors or a redraft from the architect. There are simple and effective touches that can turn your home into a special one in the whole neighbourhood.
The modern home trends indoors
You would have to be living under a rock not to realise that your home needs to have the capacity to be able to cater to family life and working from home.
That has never been more apparent than over the last few years.
Dividing the space of the home up in a fluid way can make any changes seem as natural as possible. Having the right balance of comfort, privacy and functionality is a trend that will stay. The new ways of making more of your spaces are essential.
Having and making the room to relax and unwind with the ability to work when needed is trickier than some people realise. The days of working from the kitchen or dining room table are all but gone.
There have been some amazing additions in the interior design style that can help to create your dream home look. It might seem overwhelming at first, but remember you are not alone. You can consult interior designers in Melbourne to find out what works best for you.
Moreover, converting the garage into a studio with the chance to have any work or study done away from the house has also been a winning way and will be here to stay. 
The outdoor modern home trends 
When it comes to the outdoor of your home, there's nothing trending stronger than new looks for older places.
If you have a period home, the idea is to embrace that style and go back in time with special timely touches such as an arbour, a gabled entrance or a fountain. Even a well-placed statue, birdbath or urns can be a lovely call back to days gone by.
For a modern home with a modern look, one key fashion is to make more of the fencing and any timberwork.
This is why something as seemingly plain as weld mesh panels can be used for fencing to assist climbing plants and vines. They also work well at keeping pets in the yard and out of harm's way.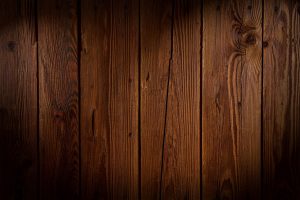 There is still a growing love for making more of what you have and that includes making the most of any outdoor entertainment area. This is where you can blend both the inside and outside areas of your home to create a seamless through-line for your whole place.
The features of such an area can be reflected in the pergola or decking. This gives a chance to showcase the addition of various timber cladding throughout your yard.
Whether it's an eye-catching Merbau or a subtle Mountain Ash colour, external timber cladding offers a wide variety of great looks that can do everything from giving your fence a make-over to adding character and charm to your external walls.
The advantages include being;
Smooth, durable and stylish
Environmentally friendly as recycled timbers are more sustainable
A guard for walls against moisture and external air
Insulation against heat and sound
A personal look
There is no denying that cladding walls, fences or other elements of your home gives your place a dynamic look. The beauty of timber has always been one of Nature's most precious ingredients.
Growing into a modern look
One of the other highlights of the modern trends in homes is the ability to make more of the garden.
This goes beyond the efforts of growing your own produce and the uptake in more elaborate vegetable gardens. Having an eco-friendlier garden that complements the sustainable choices in furniture and materials makes sense.
It's little wonder that having a mix of native Australian and more exotic plants is all the rage again. Finding a balance between what coverage and decorative trees, shrubs and flowering plants offer in colour and character with their demand on water is the key thing to consider.
As a rule, native plants will be able to go through the rigours of all the Australian seasonal changes without the need for a large amount of watering, unlike most imported species.
It doesn't take much to make a significant difference in sustainability, and this is a trend that will be around for generations to come.
The difference in a new Australian home
The Australian home of a decade ago can be vastly different from today's modern place.
While innovations such as incorporating a stand-alone home office and utilising technological advances have seen a growing uptake, there is also the trend to go for more natural materials and colours.
It is one thing to have multi-faceted and multi-functional spaces but using ideas such as a zoned-open plan is also 'in'.
To create that inner as well as outer sanctuary from the pressures and distractions of the outside world has seen the use of clean lines and curves.
Anything that conjures up a more tranquil and relaxed atmosphere is very much a 'go-to' style.
Modern in a good old fashioned way
Even though we are well into the 21st Century, there has been a return to more of the fundamentals of years gone by.
The kitchen is still the centre of the Australian home. Whilst technology continues to take over the more mundane tasks of the home, there has been a throwback to the days of cooking meals from scratch, baking and a variety of handicrafts.
How long these so-called 'old fashioned hobbies' remain at the top of the list may depend on the return to the fast-paced corporate world post-pandemic.
One thing that will remain for years to come is the idea that someone's home is their castle. That is something that will stay without question, no matter what styles and fashion trends come to a home.
As that belief continues to live on, so will the efforts to make more of what we have. The question then turns to not if a home is a person's 'castle' but how that 'castle' is designed, built, decorated and furnished.
The mix of a vibrant place to live with a sanctuary from the outside world can come in many different forms.